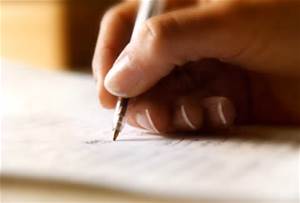 Do you speak and write "dead" words
or

words that bring life?
It's time for life.
There are a lot of "dead" words that we hear in our lives.
Words that tear down and destroy…
Words that bully and demean us…
But those are not God's words.
God's words uplift and encourage.
His words bring life and hope and resurrection power.
Harness the Power of Positive Words
Writing and speaking are communication tools. What we speak and what we write change lives – our lives and those we encounter. On this 2 week writing journey we are using God's words to be our guiding light. Do you want to join us?
How does it work?
Every day for 10 days, you will receive an email with the word of the day as a writing prompt. For just ten minutes (less than the time it takes to drink your coffee) write down your thoughts. Then take action.
How? You can write a post in the "Words of Life" private Facebook group or you can go out into YOUR world and speak what you learned about that day.
For example, if the word of the day was "Faith", you could write a short post or maybe invite a friend out for coffee and share a story about how faith made a difference in your life.
---
NEXT WORDS OF LIFE WRITING JOURNEY
NOVEMBER 6 – NOVEMBER 17
---
BONUS! 
Access to two webinars from my video vault: Do You Have a Story in You? and Sharing Your Story. (FREE!)
---
Two Options:
Prices have been reduced until Saturday, November 4! 
The Words of Life 2 week Writing Journey Package includes: 10 writing prompts + 2 BONUS videos; Access to Private Facebook Group: All for only $79.00  (Value: $129)  Until November 4 – only $49!
But there's more!
If you'd like to take the next step… WRITING JOURNEY PACKAGE: 10 writing prompts + 2 BONUS videos + 1- 60 min Coaching Session with Barbara Hollace for just $149.00!  (Value $249) Until November 4, only $99.00!
A WRITING COACH CAN HELP FIGURE OUT WHERE TO START!
Move from 10 minutes a day to being well on your way to completing your first (or next) book project!
Take

action today!